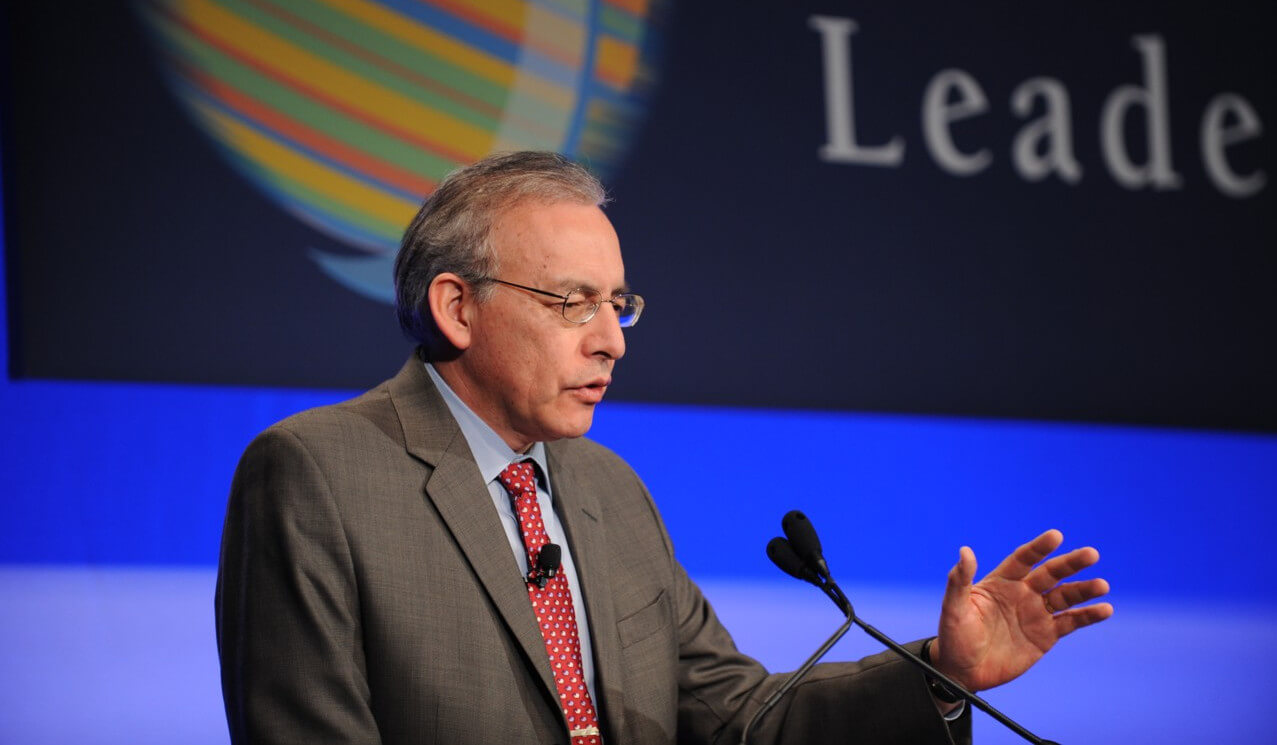 Below are a number of podcasts hosted by Augusto Lopez-Claros in audio format, as well as selected interviews given by him on a variety of development issues.
---
Sweden´s Ambassador Johanna Lissinger on our Climate Emergency (March 30, 2022).
---
Maria Fernanda Espinosa on Why This is no Time for Incrementalism (March 13, 2022).
---
Hans Corell on UN Security Council Reform and the Rule of Law (January 24, 2022).
---
Nik Gowing on the Climate Emergency and Thinking the Unthinkable (December 28, 2021).
---
Jody Williams on the Need to Rethink the Concept of National Security (December 10, 2021).
---
Daniel Kaufmann on the Destructive Effects of Corruption (October 2, 2021).
---
Susana Malcorra on the Future of the UN and Why Gender Equality is Vital (September 23, 2021).
---
The Vatican's Dicastery on the Promotion of Human Development (September 7, 2021).
---
Richard Goldstone and the Need for International Enforcement (July 4, 2021).
---
Katherine Marshall on Ethics, Values and Faith in Human Development (June 12, 2021).
---
Gender Equality as a Driver of Human Prosperity (June 2, 2021).
---
Toward World Parliament with Andreas Bummel (April 26, 2021).
---
Innovating Leadership and Co-Creating Our Future (April 13, 2021).
---
The Economic Impact of COVID-19 and the State of Global Poverty, with Carolina Sánchez-Páramo (March 20, 2021).
---
Richard Falk on the Future of International Cooperation (March 2, 2021).
---
Branko Milanovic on the Dangers of Income Inequality (February 15, 2021).
---
The UN Turns 75: What Next? with USG Fabrizio Hochschild (February 7, 2021).
---
Does the World Need an International Anti-Corruption Court? (January 19, 2021).
---
Global Governance and the Emergence of Global Institutions for the 21st Century (October 22, 2020).
---
Why the Economic and Political Empowerment of Women is Vital in the Fight Against Poverty. (Interview is in Spanish) (September 17, 2020).
---
Equality for Women = Prosperity for All: The Disastrous Global Crisis of Gender Inequality. (March 20, 2019)
---
An interview with Augusto Lopez-Claros in Radio New Zealand on alternative metrics of human welfare and development. (December 21, 2018)
Augusto Lopez Claros es entrevistado en Radio New Zealand en Auckland, el 21 de diciembre del 2018 por la periodista Charlotte Graham-McLay, para conversar sobre los planes del gobierno para introducir el presupuesto nacional del 2019, basado en indicadores alternativos de bienestar humano.
AUGUSTO LOPEZ-CLAROS
---
The Challenges of Sustainable Development
---
Global Governance in the 21st Century: The Future at Risk
---
Economic Dimension of Gender Inequality
---
Interdependence, Cooperation and the Emergence of Global Institutions
---
Women, Business and the Law 2014: Removing Restrictions to Enhance Gender Equality
---
Some Issues in the Reform of the International Financial System
---
Competitiveness and Economic Development in Latin America
---
Key Factors in Nurturing the Capacity for Innovation
---
The European Union Needs a New Business Model
---
Will the 21st Century Be the Asian Century?
---